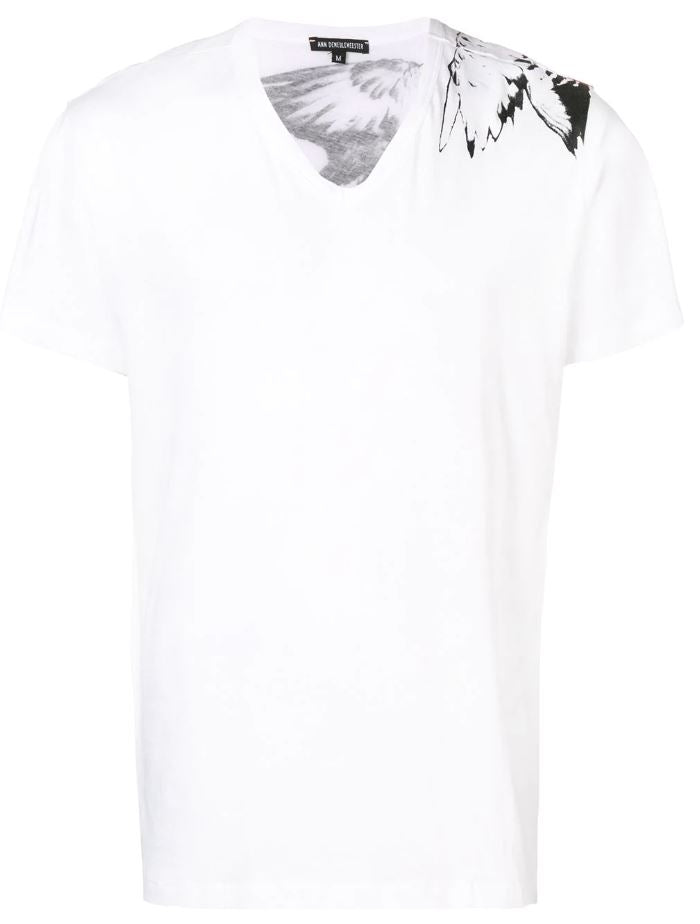 ANN DEMEULEMEESTER wings print T-shirt
€215,00
By combining Japanese-inspired minimalism and unconventional designs, Ann Demeulemeester succeeds in producing one-of-a-kind pieces that possess a rebel attitude, showcased here on this white cotton wings print T-shirt. Featuring a v-neck,...
La spedizione degli articoli viene effettuata in tutto il mondo, dal lunedì al venerdì, tramite corriere DHL.
Le spese di spedizione variano in base al paese di destinazione e vengono calcolate durante il checkout.
Deglieffetti.com elabora gli ordini presso la sede di Roma e vengono processati entro 24 ore dalla ricezione dell'ordine o il primo giorno lavorativo.
Gli ordini effettuati dal venerdì alla domenica saranno evasi il lunedì.
Verifiche finanziarie del pagamento potrebbero provocare eventuali ritardi della consegna, o laddove siano necessarie pratiche di sdoganamento o per legati alla raggiungibilitá della destinazione.
Per gli ordini conclusi con pagamento tramite bonifico bancario la spedizione viene effettuata al momento dell'avvenuto accredito sul conto corrente.
Deglieffetti.com accetta i seguenti metodi di pagamento:
Carta di credito

Paypal

Bonifico Bancario indicando nella causale il numero d'ordine
UBI Banca SPA
IT44Q0311103203000000003234
SWIFT BLOPIT22
ABI 03111
CAB 03203
Potrebbe anche interessarti